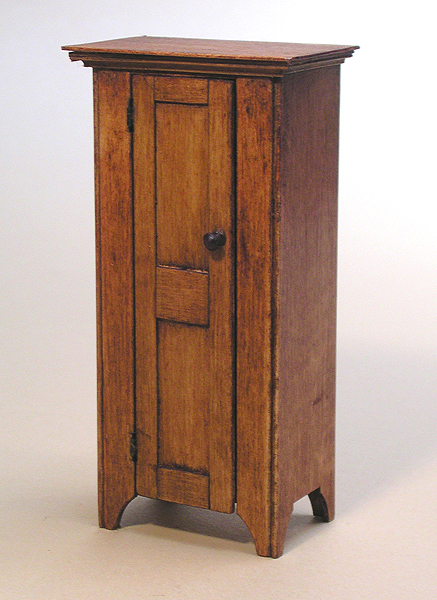 Miniature Shaker Jelly Cabinet Circa 1830
1 ½ x 4-3/8 x 1 ½
Our most popular item.

$110
This 1/12th scale model represents the fine craftsmanship and integrity of design that exemplifies Shaker furniture of this period. Made in the Shaker community of Enfield, Connecticut, cabinets of this type served many purposes but barely a handful are still in existence. The original, from which our measurements were taken, is in the private collection of Mrs. Edward Deming Andrews. This piece was completely hand-crafted and is one in a limited edition of 150 pieces.