Fine Museum Quality Miniatures since 1996
3 great workshops coming up
San Jose, CA
Saturday October 7 - Sunday October 8
Workshop Monday October 9
Fantastic workshop. Ten wonderful students took home a finished and memorable table and
we had a great time. Sorry, there are no kits available but you can order a finished one here.
http://shakerworkswest.com/MiniatureDoughTable.htm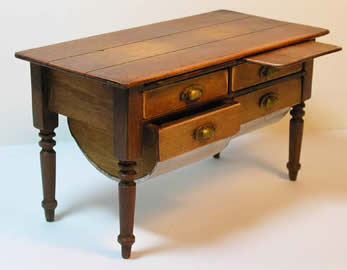 Registration and information for this show
http://goodsamshowcase.miniature.net/
Chicago, IL (2018)
The Great Chicago Intermational
Friday April 27 - Sunday April 29
WorkshopWednesday April 25
This really fun piece is typical of many American kitchen sinks around the turn of the century in
areas that had rudimentary indoor plumbing. It has a cast soapstone sink. The pump is hand sculpted
and cast with a course metal finish and looks wonderful. Great in any decor. Many of the primary wood
elements are pre-cut and all assembly is straight forward under instructor supervision. All parts are
included and the student will leave the class with a treasured finished product. The student should be
familiar with using the basic tools of miniature building. No power tools will be used.
Size - 3-3/4 x 4-1/2 (to top of pump) x 2 deep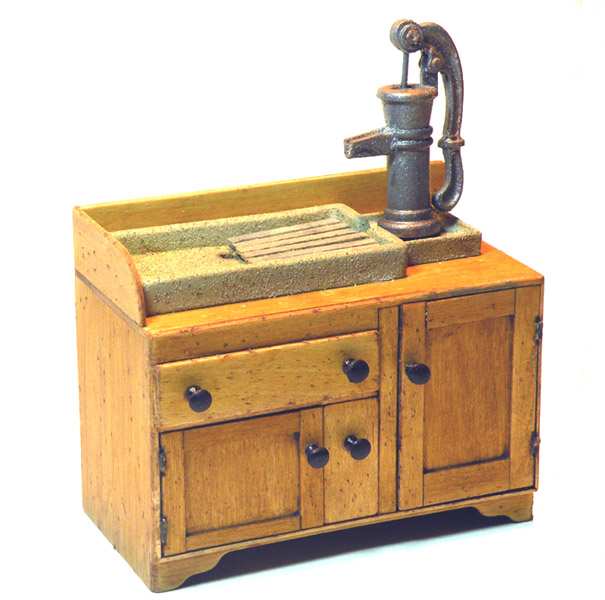 Registration and information for this show
http://www.bishopshow.com/blank-chv5