Fine Museum Quality Miniatures since 1996
3 great workshops coming up
San Jose, CA
Saturday October 7 - Sunday October 8
Workshop Monday October 9
We will be building from scratch an exact 1/12th scale copy of one of the most often ordered piece in my line.
This is a most unusual piece yet one that almost everyone recognizes as having been in grandma's kitchen
or back porch. Also sometimes known as a Houser table, this table was a very popular kitchen fixture until
the advent of commercial bakeries. This is a copy of a beautifully functional antique that will bring smiles
to your heart.Its natural pine finish and real metal bins add to the fantasy. Even the drawer handles
are specially cast, made to the original specs. The bins are aged and dented tin and the bread boards
are scarred from decades of use.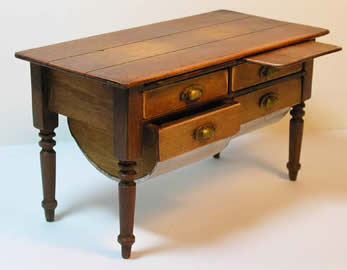 Registration and information for this show
http://goodsamshowcase.miniature.net/
Tucson, AZ
Saturday October 14 -Sunday October 15
Workshop - Friday October 1
This workshop will feature one of the finest pieces of Shaker furniture you will find.
Students will learn creative assembling secrets, hinging secrets and the basis of the renowned
Shaker Works West finishing process as well as many other tricks of the trade. The class should run 8 hours
with a lunch break.
We will be building from scratch an exact 1/12 scale copy of one of the most beautiful Shaker cabinets from
the Groveland, NY Shaker community. The size is: 4-1/4 wide x 1- 3/4 deep x 3- 3/8 high. This is a
most unusual piece that shows the influence of the Empire style and a bit of the French Provincial styles
found on many of the later pieces of Shaker furniture. Built around 1865 by Emmory Brooks, one of the most
famous of the Shaker craftsmen.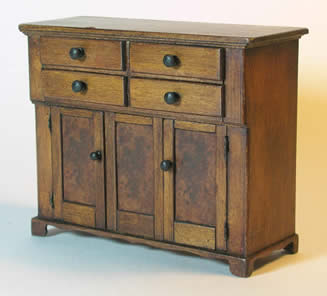 Registration and information for this show
http://theminitimemachine.org/showcase/
Chicago, IL
The Great Chicago Intermational
Friday April 27 - Sunday April 29
WorkshopWednesday April 25
This really fun piece is typical of many American kitchen sinks around the turn of the century in
areas that had rudimentary indoor plumbing. It has a cast soapstone sink. The pump is hand sculpted
and cast with a course metal finish and looks wonderful. Great in any decor. Many of the primary wood
elements are pre-cut and all assembly is straight forward under instructor supervision. All parts are
included and the student will leave the class with a treasured finished product. The student should be
familiar with using the basic tools of miniature building. No power tools will be used.
Size - 3-3/4 x 4-1/2 (to top of pump) x 2 deep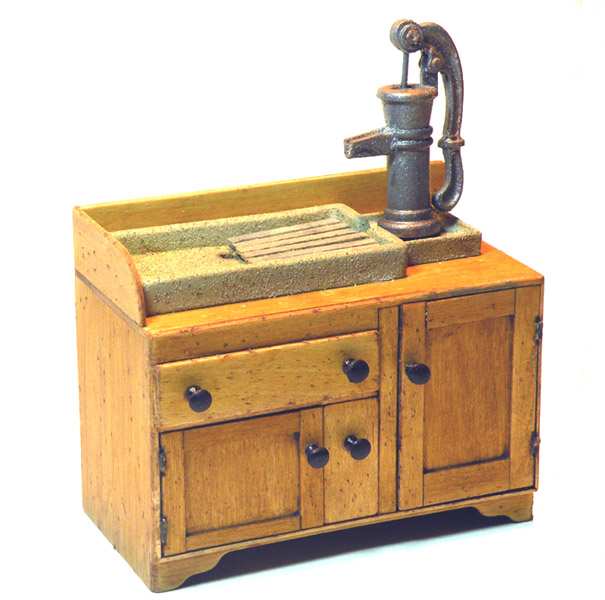 Registration and information for this show
http://www.bishopshow.com/blank-chv5