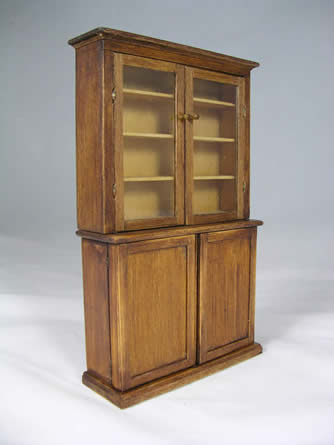 Jewelers Display Cabinet
Upper cabinet features Olde seeded glass and a depth for items of 3/4 of an inch. Depth of drawers in bottom cabinet is also 3/4 of an inch. 12 chisles are included.
4" x 6-3/4" x 1-3/8"
$450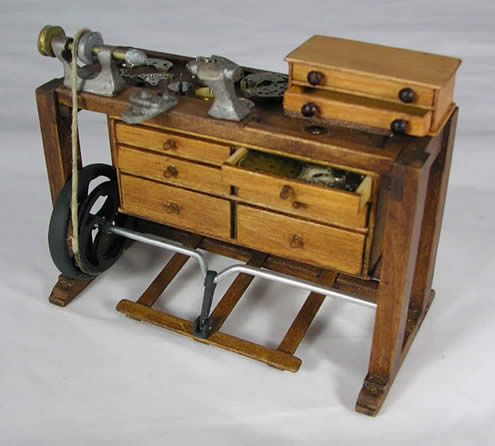 Jewelers Lathe
Incredible detailing make this unique lathe a delightful curio for any serious collection of miniatures. The pedal lathe works the nonfunctional lathe and tons of little parts can be stored in the many drawers. The small top cabinet is included but not available separately.
4-1/4" x 3-3/8" x 2-3/8"
$475