Fine Museum Quality Miniatures since 1996
Something very special!
Who said we don't love the Brits? Here is proof! The servants calling board from the wonderful PBS series Downton Abby. Made as a custom project for a special client, I have permission to make a very few of these amazing boards on special order only. The backboard is a gray slate casting with a 1/4 inch bevel all around. The room names are chemically etched brass inlayed and secured with itty-bitty brass nails and glue. The bells are polished brass castings imported from England and the unit hangs from small pins imbedded in the casting. A perfect finish for the Victorian kitchen that has everything (else).
Now Available in 12, 8 and 4 bell configurations
Click here for detais DowntonBells
The Olde Mill Chocolate Factory
A completely unique miniature experience! Totally hand crafted with exquisitely rendered all original surface materials and delightful details. The water wheel is actually water driven and powers several of the original chocolate making machines inside which are all copies of the actual delicious processing scheme.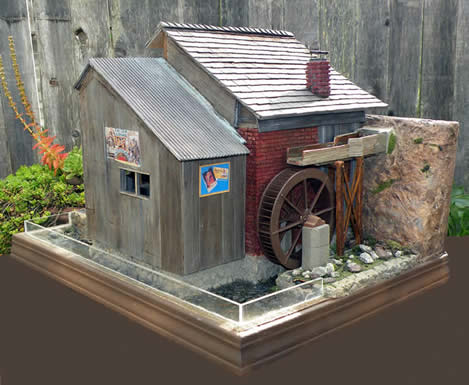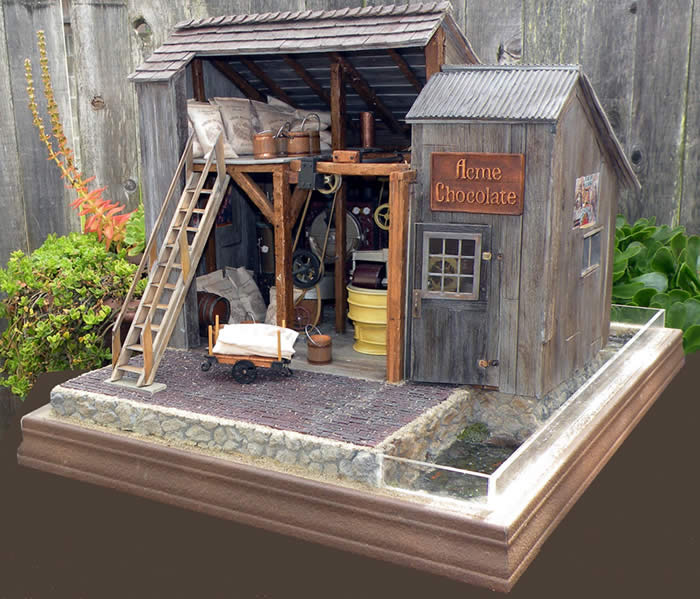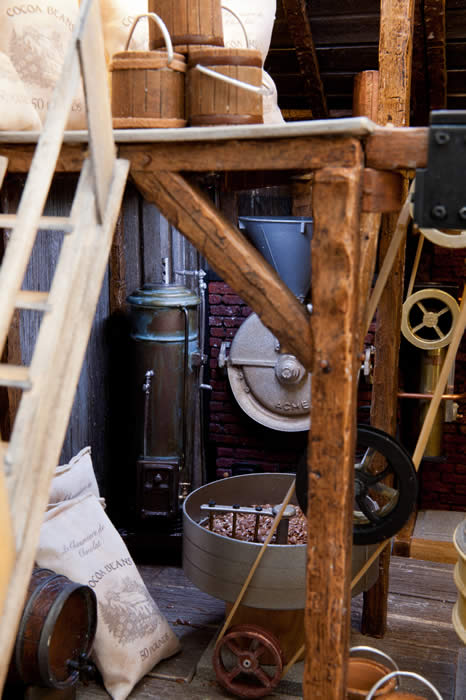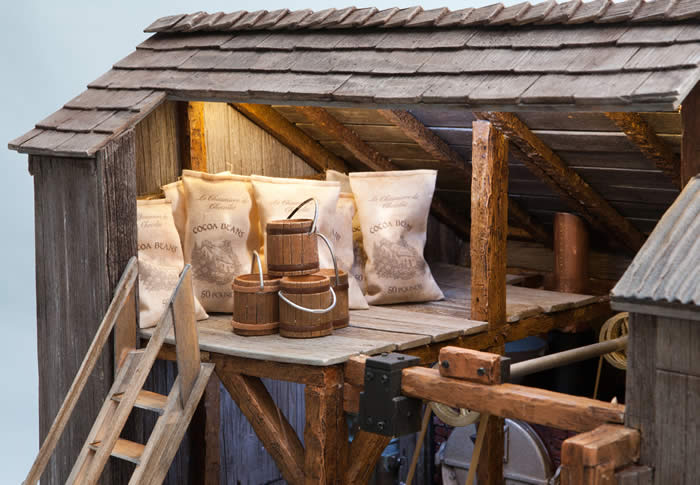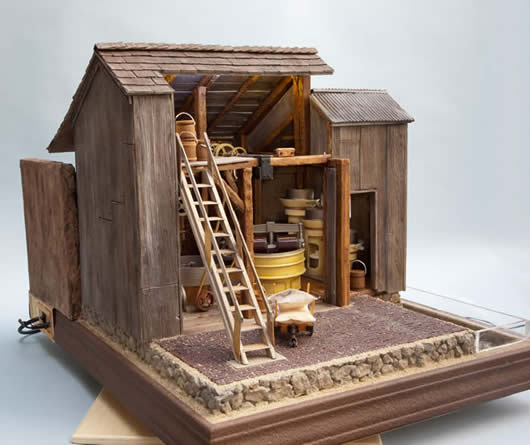 It measures 30" wide x21" deep x 20" high.
$8,900 (US only)
For more information contact Ken at artisan@pacbell.net
The Unique Victorian Folding Bathtub

Complete with on-demand hot water!

(Well, not really!)

You absolutely gotta love this one! This Victorian gem was popular at the turn of

the 20th century, and even the Sears Roebuck catalog featured one very much like this one. Fits perfectly in the smaller bathrooms of

the period and is a major attention grabber

in any miniature home.

3" x 7" x 1-1/2" closed

3" x 7" x 5-1/2" open

In just an instant it folds out from a beautiful cabinet into a lovely tub that just begs for some bubble bath! Great in a bathroom or as a stand-alone shelf feature.

$425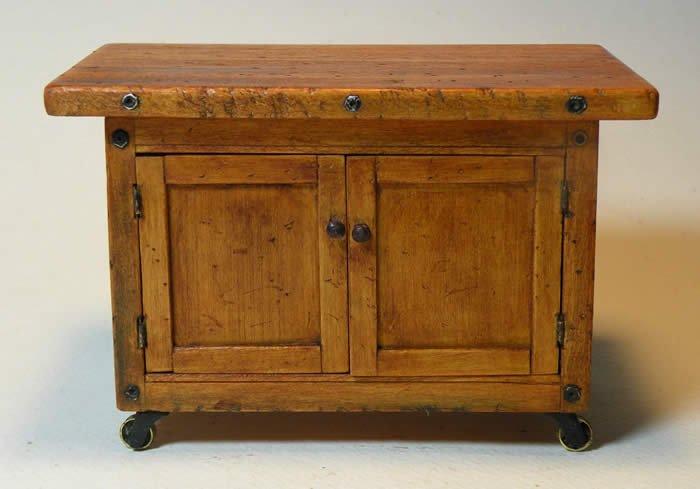 The perfect piece for any olde kitchen but would be great in a work shop basement or garage setting also. Well aged butcher block top is set off by rustic iron bolts that hold the whole thing together.
$375
It measures 4 1/2" wide x 3" deep x 3" high.
A good place to go when you're finished with this page is
http://www.shakerworkswest.com/LatestAdditionsNew.htm